Food Service Dept.: If you previously qualified for Free or Reduced school meals for the school year 19-20, your student will continue to have free or reduced school meals through the end of this week. Please make sure you have your new application turned in or filled out on Infinite Campus in order to be considered for free or reduced school meals this year. Please log in to your Infinite Campus Portal to fill out the Meal Benefits form. Thank you.
October 7 2022 Friday Early Release: Elementary 8:15 AM- 2:30 PM FBMS 8:10 AM - 2:45 PM CHS 8:05 AM - 2:35 PM

Cross Country-- Good luck to our cross country runners, High School and middle school that run in our home cross country meet today at Ponderosa Butte Golf Course. Runners start at 10:00 AM. Go Colts! Go Fillies! Go Mustangs!

CPS athletics— 10/4 Good luck to FBMS volleyball competing at home vs Huntley project. Games started at 4:30 pm. Good luck to CHS volleyball as they travel to Shepherd tonight games start at 4:30 pm. Go Fillies! Go Mustangs!
CHS MESSAGE— Wednesday, October 5th the Homecoming theme is "Anything But a Backpack"… Please remind your child this must be "school appropriate". If it breathes, please leave it home!
CHS Seniors- FM Creations will be here on Monday, October 10th at 10:00 to take pictures for Senior Banners. All seniors will have their photos taken and the cost of the banner is $20.

CPS transportation— Speedy bus is running behind schedule and the rest of speedy bus kids on Highway 39 and in town will be picked up by a white bus.

FBMS Football-- There will be no MS FB Game vs Forsyth 10/3. Forsyth has too many kids banged up and will not be able to field a team. There still will be practice Monday 10/3. The Mustangs will play Shepherd this coming Saturday 10/8 at 4:30 PM at CHS football field. If you have any questions please let us know. Thank you and go mustangs! Andrew Torgerson, AD 406-740-0862
Andrew.torgerson@colstrip.k12.mt.us

CPS Athletics— Goodluck to HS and MS cross country at Big Timber invite today. Good luck to MS volleyball at Red Lodge jamboree. Also good luck to HS volleyball at Jefferson tournament. Go Colts! Go Fillies! Go Mustangs!

CHS Football-- Good luck to CHS Football Team as they travel to Red Lodge today. Kick off at 7 pm. Go Colts!

DISTRICT NOTICE: Notice is hereby given to the governing Board and general public that the Policy Review Committee Meeting of the Governing Board for the Colstrip School District #19 will be held Monday October 3, 2022 beginning at 4:15 PM. The meeting can be attended at Colstrip High School in the Lower Level Commons. Entry through Door 24 from the Lower Parking Lot.
We had a fabulous mini pow wow yesterday and the sun shined upon us! It was a beautiful morning and everything exceded our expectations. Thanks to Shawn Old Mouse for filling some big shoes. He was an amazing emcee! Night Hawk Jr.'s drum group was outstanding and the dancers and their beautiful regalia were perfection. Thanks to all who made this day a huge success!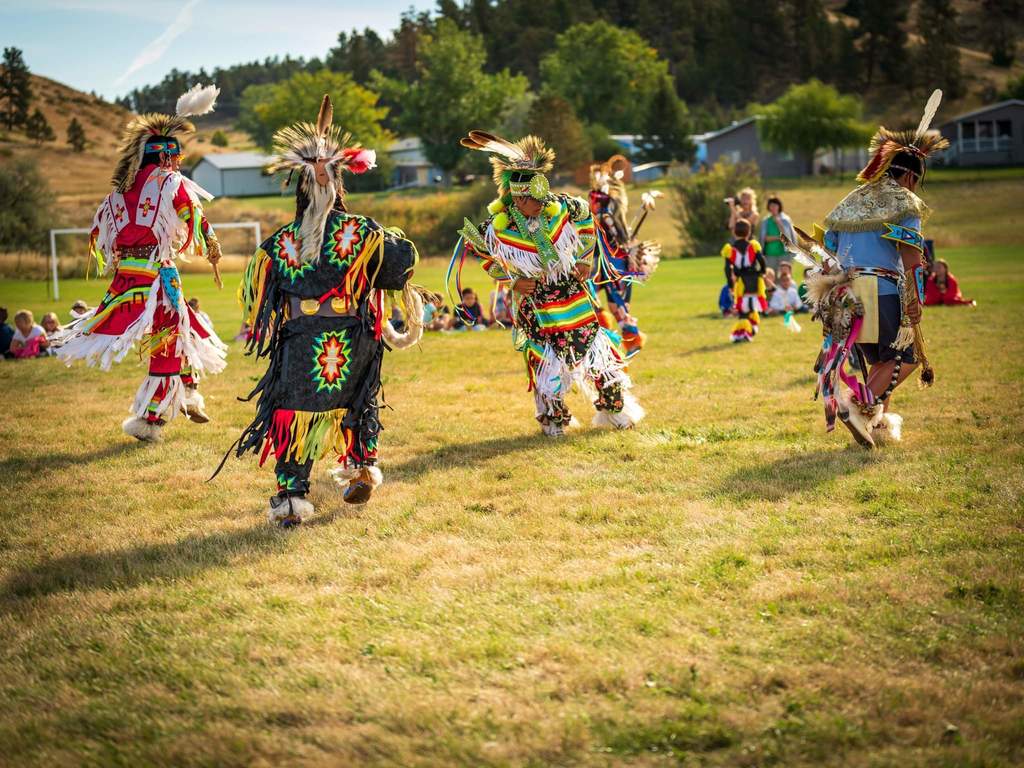 September 30 2022 Friday Early Release: Elementary 8:15 AM- 2:30 PM FBMS 8:10 AM - 2:45 PM CHS 8:05 AM - 2:35 PM
CHS Sports Picture Day- Legacy Scholastic Imaging will be taking fall high school sports photos on Monday, October 3rd at 4:00 PM in the Colstrip High School Auditorium. Your student should have received an order form from their coach or you can preorder online at
https://legacyscholasticimaging.com/

FBMS Athletics— Good luck to middle school volleyball in their home jamboree starting at 8:00 am held at FBMS. Good luck to middle school football as they play Lockwood held at CHS starting at 10:00 am. Go mustangs!

CHS Football— Good luck to the Colts who take on the Shepherd Mustangs tonight 9/23 at CHS. Kick off at 7:00 pm. Go Colts!
No School for Students on Monday September 26 2022

CHS Volleyball— Goodluck to the Fillies as they take on Shepherd in home volleyball held at FBMS. Varsity start approximately 7:00 pm. Go Fillies!
September 23 2022 Friday Early Release: Elementary 8:15 AM- 2:30 PM FBMS 8:10 AM - 2:45 PM CHS 8:05 AM - 2:35 PM

SUPERINTENDENT REMINDER: The District wants to invite everyone to join us in cheering on our high school volleyball team at our first home match of the season versus the Shepherd tonight starting at 4:00 PM. Due to the floor damage at the high school gym from the July 5th storm, all games will be held at the Frank Brattin Middle School gymnasium until further notice. Handicap entry can be assessed from the East Parking Lot. All other entry will take place in the North Lot. Appropriate signs have been installed. If you have any questions, don't hesitate to call Central Office or the Athletic Director for more information. Go Fillies! Make Dust!